#5: Bull Moose Dog Run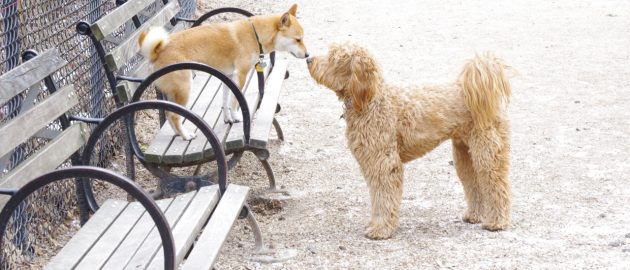 Why is this dog run named Bull Moose? Bull Moose was another name for the Progressive Party, the political party of President Theodore Roosevelt, the namesake of Roosevelt Park. The Bull Moose party advocated the direct election of U.S. senators, women's suffrage, tariff reductions, and many social reforms.
There is also a series of books by J.F. Englert called The Bull Moose Dog Run Mysteries. The detective in these stories is a black lab named Randolph.
Regardless of where the name comes from, the Bull Moose Dog Run in Roosevelt Park is the best dog run west of Central Park! Dogs of the Upper West Side gather here all year round. Bring your dog to make some new friends.
#4: Knock Out® Roses
Located in the southwest corner of the park, these cold-resistant roses bloom until the first frost. Stop by in the next month to see them!
#3:Nobel Monument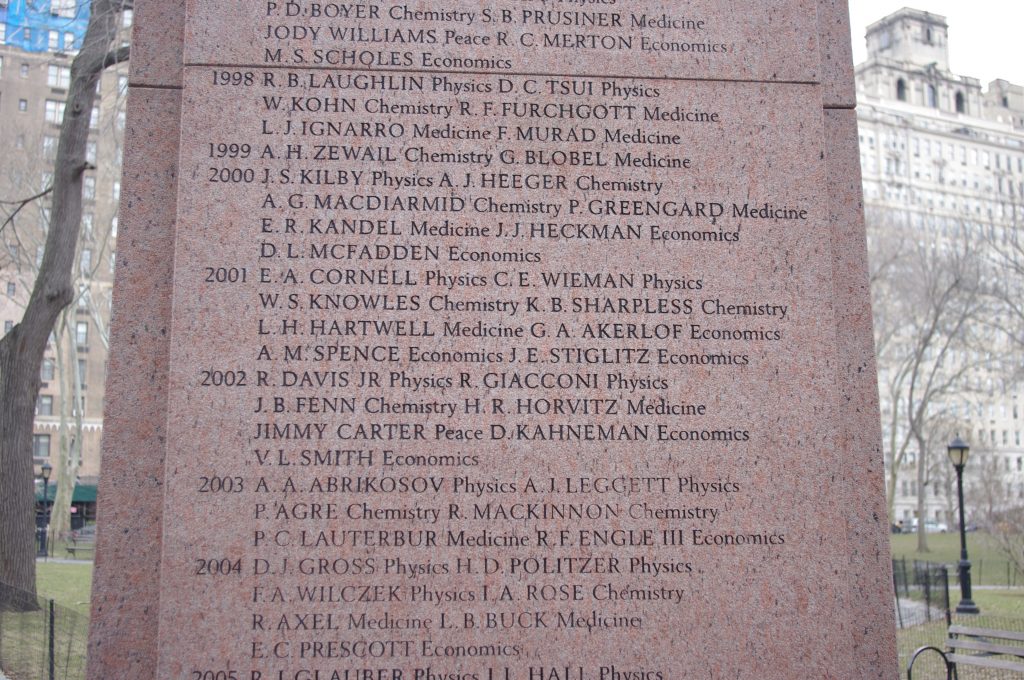 The Nobel monument stands near the western entrance of the American Museum of Natural History, near Columbus Avenue. The monument displays the names of all the American winners of the Nobel Prize. These include William Faulkner, who won the Nobel Prize in Literature, Carl D. Anderson, who won for his work in physics, Peace Prize winner Norman Borlaug, Nobel Prize in Chemistry winner Roald Hoffman, Peace Prize winner Martin Luther King, Jr., and Theodore Roosevelt, who won the Peace Prize in 1906.
#2: The American Museum of Natural History
AMNH is one of the most popular museums in New York City, and it stands at the center of Theodore Roosevelt Park. Many people mistakenly think the park is part of the museum, but it is separate. It is a New York City park, managed by Friends of Roosevelt Park together with The Museum and New York City's Department of Parks.
#1: Seasons Up Close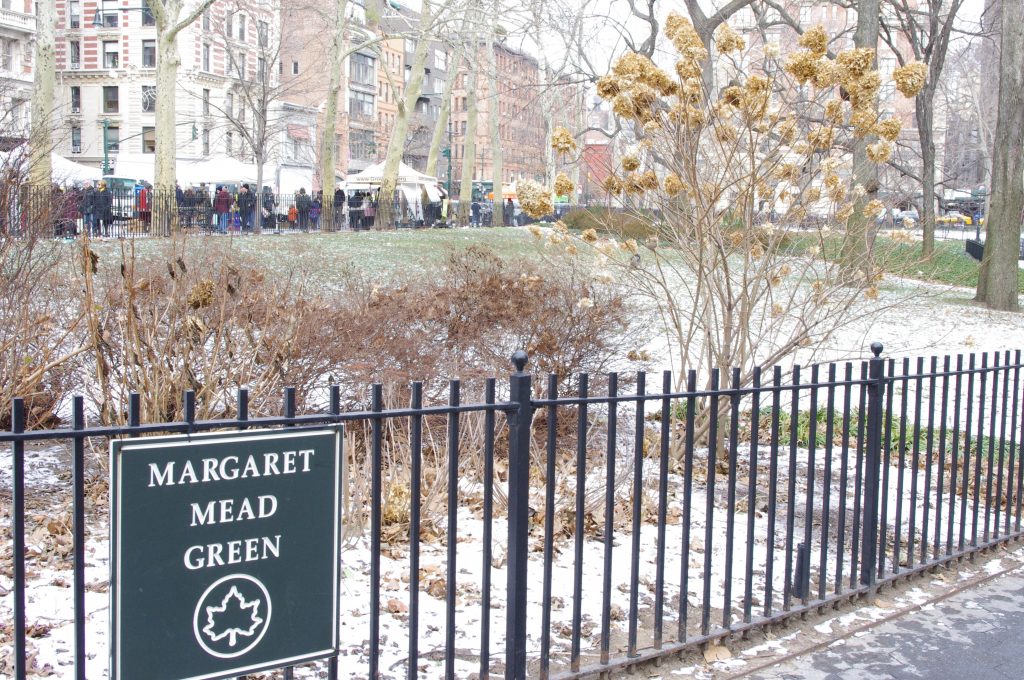 Do you like fall foliage? Starting in October, watch the colors change on Roosevelt Park's oak leaf hydrangea and ginko biloba.
Not only is the park beautiful when covered with snow, but it's a great place to see plants that thrive in winter. These include Nandina domestica and sedum.
After a long, cold winter, many plants begin to bloom in the spring. As you stroll through the park, look for hosta, tulips and daffodils.
Are you looking for a place to cool off in the summer? Theodore Roosevelt Park is the place to be, with shaded benches, water fountains, and lawns that you can walk on.